Established in Izmir, Dentek serves the entire region as Europe's largest dental laboratory with its 34 years of experience. DENTEK provides service to dental laboratories and dentists in many countries of Europe, especially in Germany and France with its production area exceeding 3000 m2 and over 360 experienced staff accompanied by its state-of-the-art machinery.
Thanks to its management team that closely follows the latest technology and developments in the sector, DENTEK develops every year and determines to remain a leader not only in terms of numerical targets but also in service quality as a basic policy. It has been increasing its production quality day by day by using its high quality human resources, materials, machinery and equipment with high productivity and efficiency, and continues to export dental prosthesis to countries in Europe such as Sweden, Netherlands, Italy, Austria, Belgium in addition to Germany and France.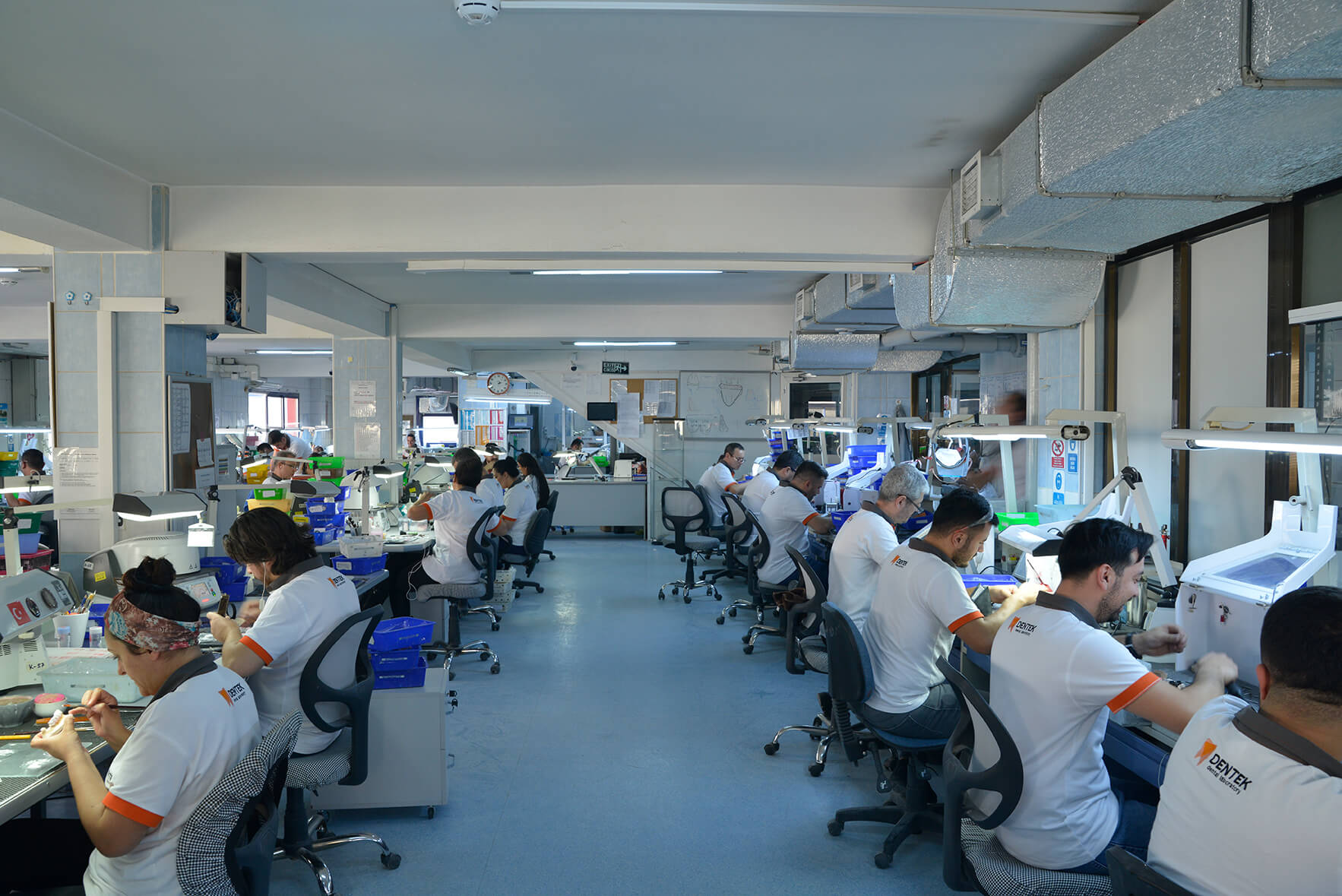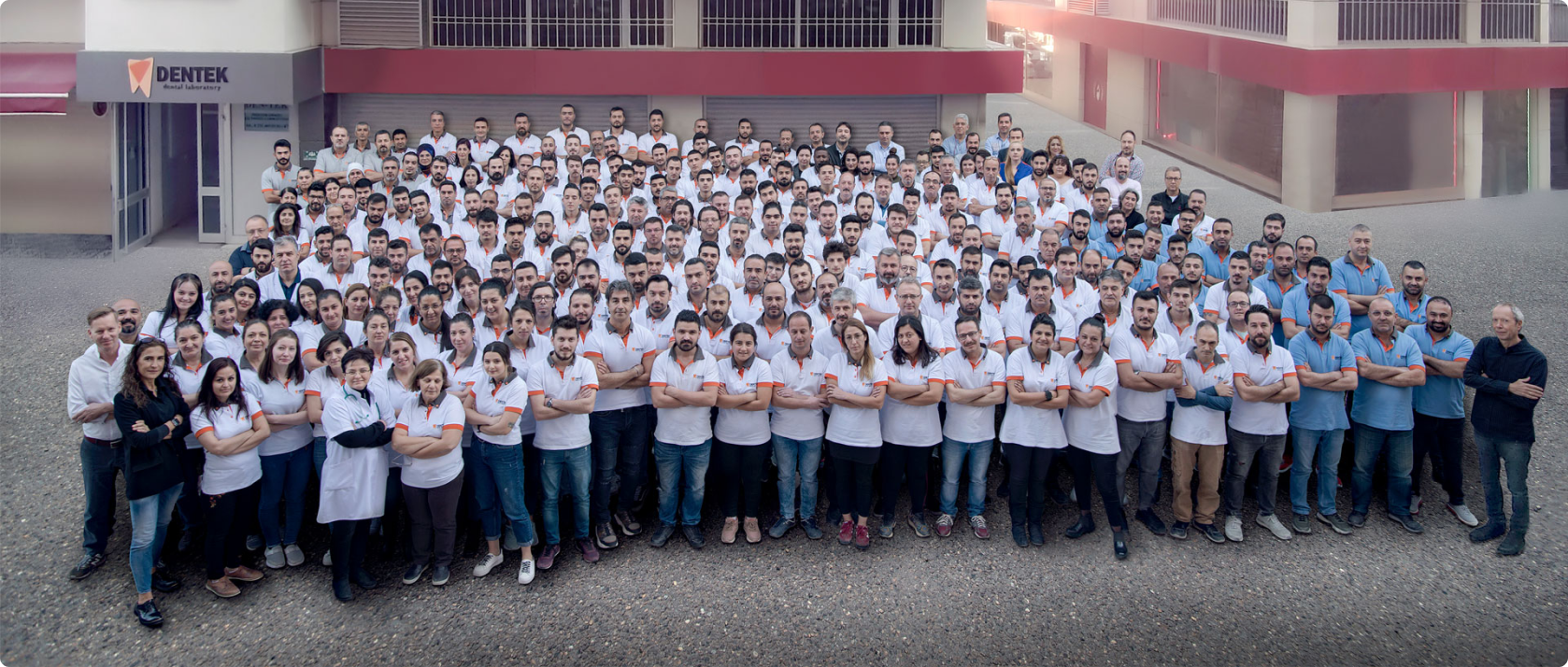 The developing and changing quality approach of dental industry and dentists provide positive contributions to our company. Understanding the importance of this change, DENTEK will take an important role in dental health sector with its understanding of quality, and remaining up-to-date with the latest technologies. In order to maintain the quality standard, DENTEK employs French and German master technicians as well as experienced department managers and dental technicians who have spent many years on this job. Our company has met customer satisfaction WITHIN SHORTEST TIME, REASONABLY PRICED, QUALITY PRODUCTION policy. DENTEK has ISO 9001: 2015 Quality Management System and ISO 13485: 2003 – Quality Management System for Medical Devices certificates, and fulfills the system requirements at all stages of production and business processes.