AESTHETIC AND FUNCTION ARE TOGETHER
PORCELAIN APPLICATIONS
The rapid development of technology enables the emergence of many new materials and indications. Despite all these developments, no material has reached the aesthetic and functional level achieved with porcelain-fused crowns and bridges. Produced with a labor-intensive process, porcelain-fused crowns manage to maintain their place with their indispensable aesthetic features in this period, despite the share of technology in production is increasing day by day.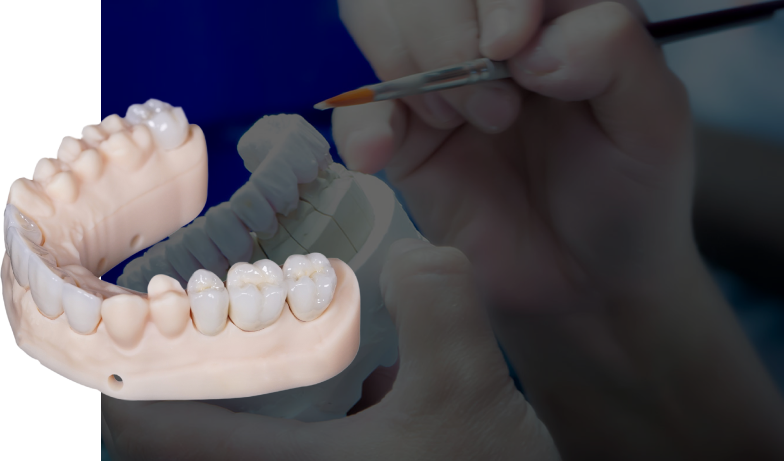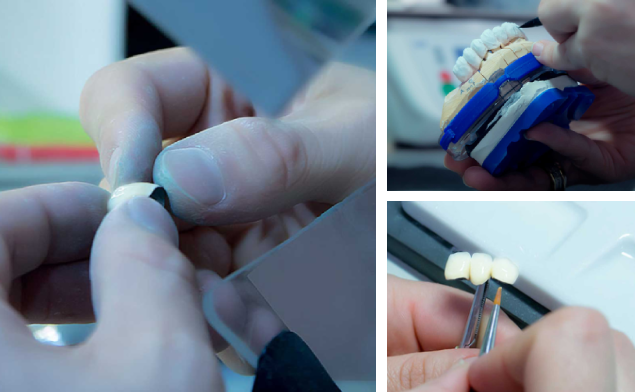 MEETING POINT OF SKILL AND EXPERIENCE
During the production of the quality porcelain applications, the share of dental technicians who have worked on countless cases to develop a solid experience cannot be ignored. Experienced technicians who have mastered every process step and determined to meet all customer expectations ensures DENTEK to manufacture porcelain crowns reaching the highest aesthetics without losing their function.